The first edition of Vietnam Mountain Bike Marathon is set to take place on November 4-6 in the remote mountainous region around Sapa Town in the northwestern province of Lao Cai, organizer Topas Travel has announced.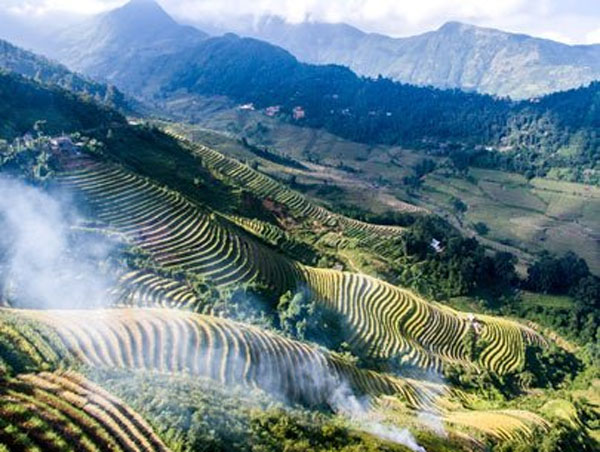 A striking view of Sapa
The three-day mountain bike race is expected to take racers through terraced paddy fields and ethnic minority villages. The route covers large parts of remote mountains, meaning competitors will see parts of this region that are normally out of reach.
The first stage will feature a 55-kilometer trail in the beautiful and rarely visited Muong Hum Commune in northern Sapa which is home to the H'Mong ethnic minority group. For stage two which stretches 68 km, bikers will head to Thanh Phu Commune populated by Tay and Red Dao peoples. The race then concludes with a wild sprint stage back towards Sapa.
Cory Wallace, a Canadian multiple award-winning biker who rode some of the course on test runs earlier in the year, said: "Every year there are a couple of rides that blow your mind and the recon mission into the backwoods of Vietnam to check out this race course for November was one of them."
With registrations from Australia, Thailand, Switzerland, Malaysia and Indonesia, the race is set to be a truly international event, according to the organizer
Similar to its sister event Vietnam Mountain Marathon, a trail running event organized by Topas Travel annually in the mountainous areas of Sapa since 2013, the first Vietnam Mountain Bike Marathon will bring about social benefits.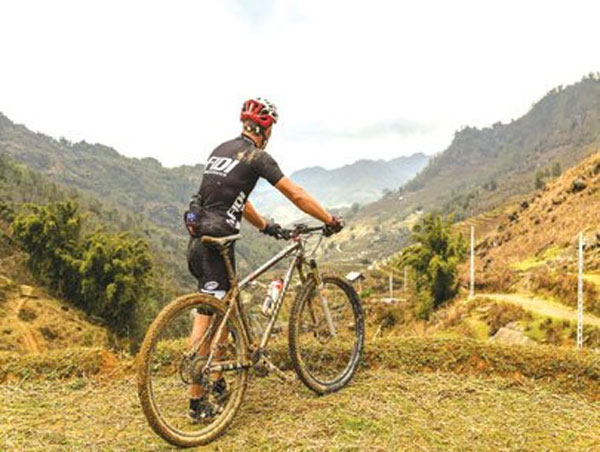 A biker is seen taking a break during a trail around Sapa Town – Photos: Topas Travel
For this first year, a charity donation of US$20 is included in every race entry to support communities that live along its route.
Vietnam Mountain Marathon has rocketed from 250 entrants in its first year to almost 1,500 in just four years and donated thousands of dollars to good causes by collecting a fee from participants.