A British man fell from a boat and drowned near the island of Ti-top in Ha Long Bay on April 3.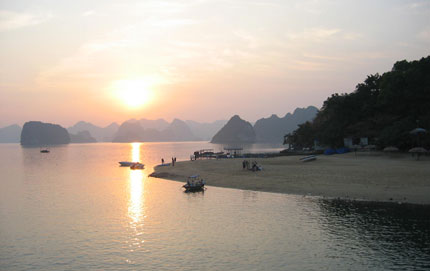 The British tourist died near Ti-top Island.
Authorities of Quang Ninh Province say that Wright David Denning, 62, was a member of a group of European visitors that was touring Ha Long Bay in a boat operated by Hai Phong Co., Ltd.
The Viettour-led group included members from Switzerland, Great Britain, Denmark and Germany.
The victim's body is being held at Bai Chay Hospital, awaiting arrangements by British Embassy and Denning's family to conduct an autopsy to determine the exact cause of death.